Ash Wednesday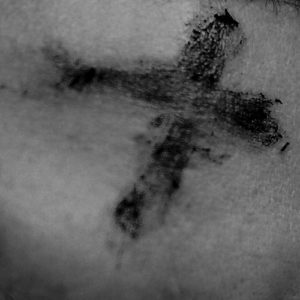 There will be an Ash Wednesday Service at 7:00 on February 14. Scripture, liturgy, maybe a hymn, possibly a brief meditation, and the Imposition of Ashes are all a part of the service. I am not sure why it is called the Imposition of Ashes, but that is technically what happens. It may be that it has that name to indicate that the ashes are put on by someone else. We have all heard of putting on "sack cloth and ashes". Presumably both the sack and the ashes are put on by the person wearing them, as a sign of their remorse and desire for forgiveness. But the Ash Wednesday Service will only have a few ashes for our foreheads. Scripture, liturgy, maybe a hymn, possibly a brief meditation, and the Imposition of Ashes are a part of the service. Not sack cloth. It is very itchy. And it would be really cold. Just ashes. Imposed. Which may be an imposition.
Of course the whole thing might come from some Latin phrase.
Lenten Study
For Lent we will use John's Gospel on Sunday mornings. To balance John's style we will use Mark's Gospel to study stories of the last week. aka Holy Week. To balance John's speeches, we will look at happenings in four places: near the Mount of Olives, the Temple, the house of Simon the Leper, and Gethsemane. We will read the scripture, talk about what we do and do not understand. We will seek enlightenment, not so much knowledge. Never been to a bible study? GOOD! You will not have a lot of assumptions. Just remember this: for centuries people from all walks of life and educational backgrounds have read scripture and found faith. If that's what you want to do, you will be in the right place. This will be a four week study, one week per location, on February 21, 28, and March 7, 21. We will meet in Steele Chapel at 7:00 pm. We will go no later than 8:30. Come early: If you can not sing, join Mark for supper at 6:00. Bring a brown bag, a sausage bulkie from the Trading Post, take out, or leftovers from the night before warmed up in the microwave. We might talk about the previous Sunday's worship, the next Sunday's scripture, the last week's study, or other topics that people bring up. Think casual.
Sharon Congregational Church
United Church of Christ
P.O. Box 42
Sharon, VT 05065
(802) 763-2007
The church is on the corner of Route 14 and Route 132
Church services are held at 9:30 a.m. Sunday mornings
We are an open and affirming congregation.
Pastor – Reverend Mark Pitton
Sexton – Leon Sheldon
Church Secretary – Alice McDonald
Organists – Phyllis Potter & Cheryl Foote
Webmaster – Alice McDonald
Photos by Alice McDonald and Rev. Marjorie MacNeill.